Table of Contents
Map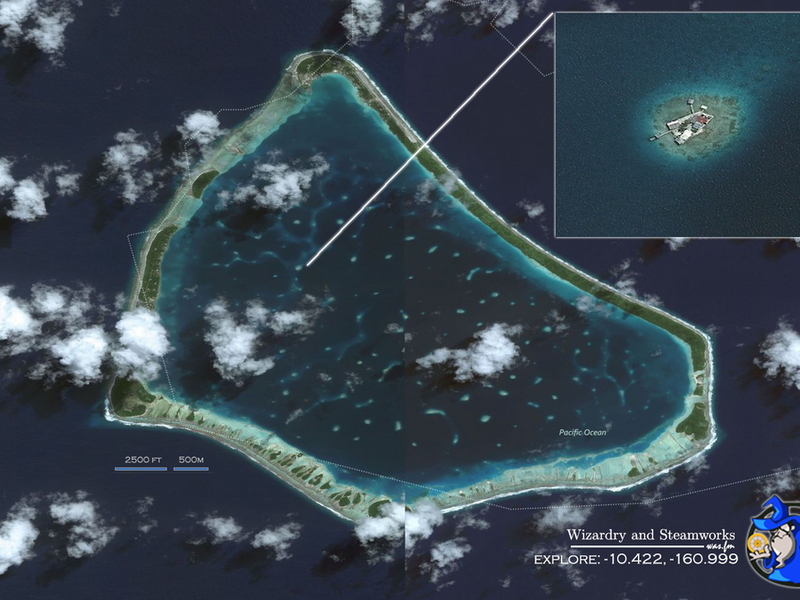 Coordinates
Description
Little is known about Tahuunu, Wikipedia has an "article" that proves how free, independent and open information is on Wikipedia (we're not kidding, here's a screenshot of what the Wikipedia article looks like):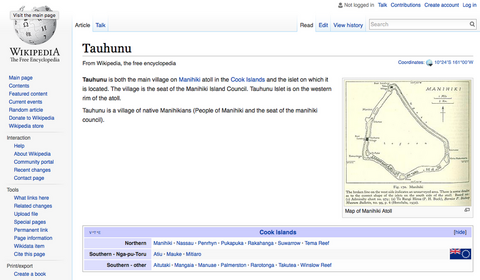 Containing the following excerpt:
Tauhunu is a the main village on Manihiki island in the Cook Islands and the seat of the Manihiki Island Council. It is located on Tauhunu Islet on the western rim of the atoll. Tauhunu is a village of native Manihikians (People of Manihiki).
and web-sources explain a lot about the People of Manihiki, but not what one would find there now. Some references are given to some expensive hotels and one website mentions a school.
The archipelago contains several little islands - with a residential or private aspect, from the satellite imagery. Several of them seem occupied with small houses, all with a dock leading into the archipelago.

Ooh, look at the rich people! How native!