Table of Contents
Map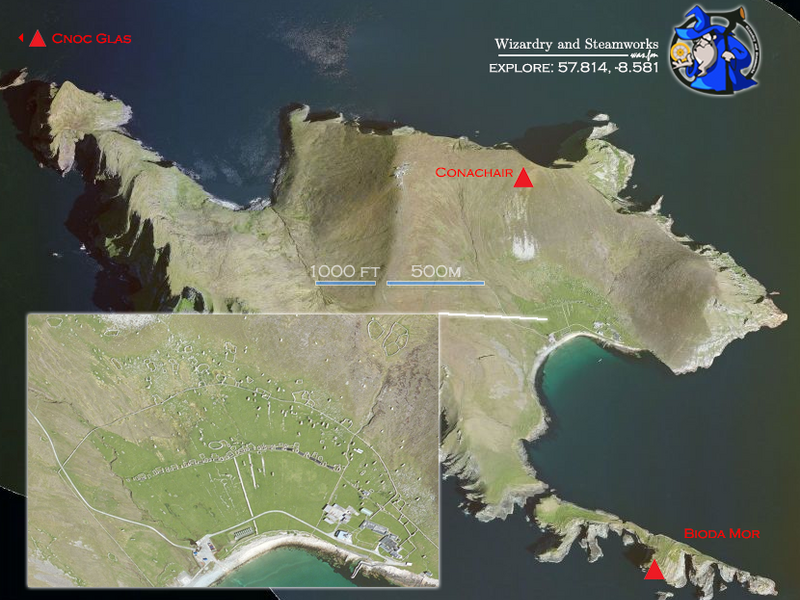 Coordinates
Description
It is not Stonehenge and the Internet is not helpful!
From Wikipedia, the French version:
Dùn est une île inhabitée du Royaume-Uni située en Écosse, dans l'archipel de Saint-Kilda.

Inhabitée? Mes fesses!
Further Internet searches for:
Conchair - nothing.

Bioda Mor

-

Dun is a narrow rocky ridge which rises direct from the sea. Home to vast numbers of puffins, it provides some shelter for Village Bay.